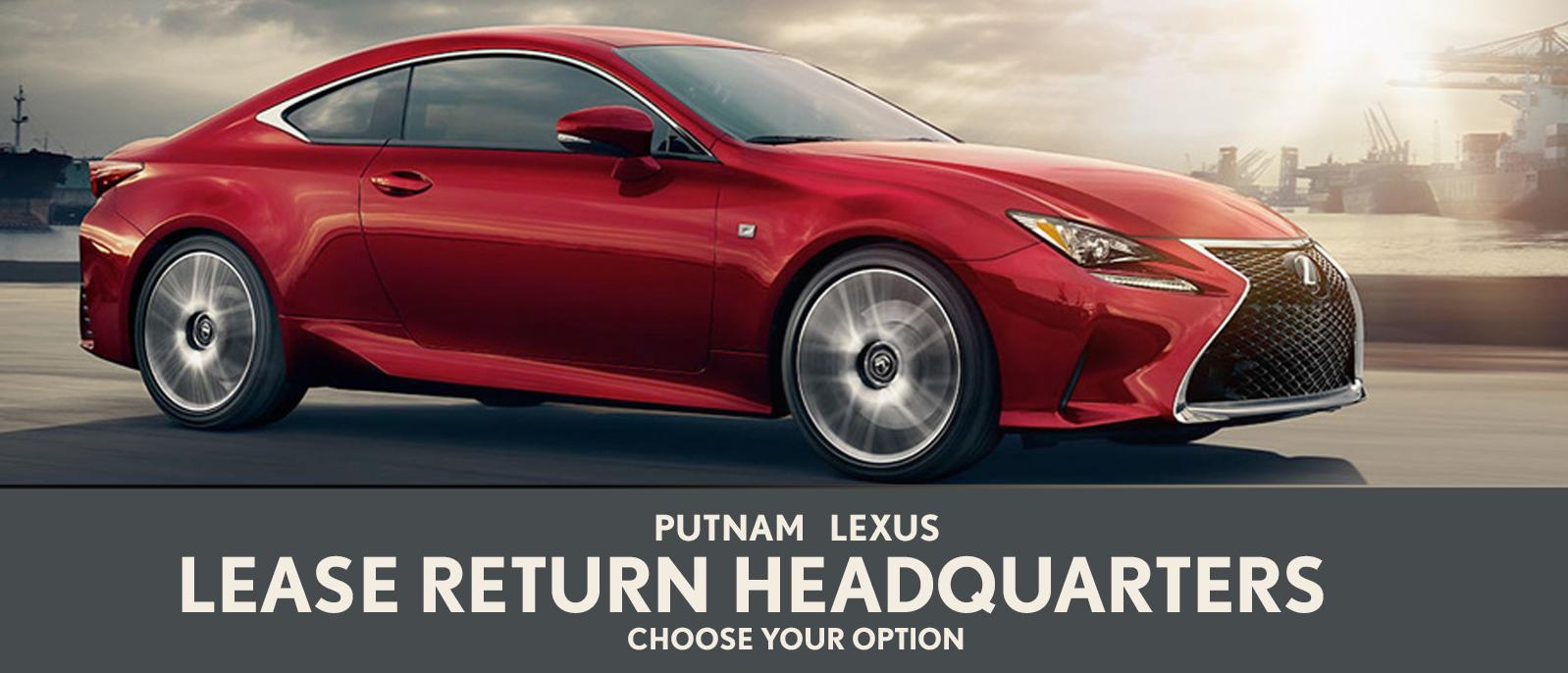 Whether you leased your Lexus here at Putnam Lexus, or from another dealership, we are a factory authorized Lexus lease return center, and can take care of all of your Lexus lease return needs. 
For information on any of the options listed below, or to answer your questions, please contact us at (844) 968-7279
Lease Return Inquiry
* Indicates a required field
OPTION 1: PURCHASE MY CURRENT LEXUS
You love your Lexus and are not quite ready to part ways with it. Now you would like to finally call it your own. One of our Sales Consultants can assist you with this and explore any other option that might benefit you. 
OPTION 3: EXTEND MY CURRENT LEASE
Please contact the bank that your vehicle is leased with. For Lexus Financial Services, the toll-free number is (800) 874-7050. If you would like to speak to your Lease Managers please call us (844) 968-7279.
If you want to hear about your other options, please contact:
David Jenner: (844) 968-7279 ext 126 or david@putnamlexus.com
Hamid Akrami (844) 968-7279 ext 133 or hamid@putnamlexus.com
OPTION 2: PURCHASE OR LEASE A NEW LEXUS
You are ready to get into the latest addition of the Lexus vehicle you're currently leasing or switch models completely. Either way, we've got you covered. For the most up-to-date information on other options that might benefit you, please contact us. 
OPTION 4: TURN IN MY LEASED VEHICLE
If you simply want to turn in your leased vehicle, we can help with that also. Please contact our Leasing Department to make an appointment Monday thru Friday 10:00am - 7:00pm to better serve you.